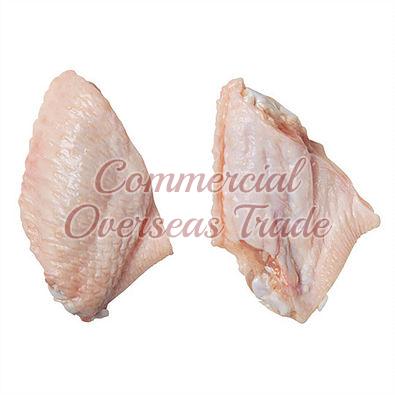 Chicken wings are the favourites of almost every non-vegetarian along the globe. The reason may be chicken wings can be prepared in many delicious ways. Humans need animal proteins to have balanced diet and there is no better option than chicken meat.
Nutrition Facts of Chicken Wings: Why chicken meat is counted as the best source for animal proteins? It is because of its dense nutrients components. Not only wings every part of the body of the chicken including legs, breast, liver, etc. is nutritious for the humans.
• Chicken wings are rich in essential vitamins like A, B1, B2, B6, B9, B12, D, E, K and PP.
• Chicken wings contain various essential minerals too such as potassium, phosphorus, magnesium, iron, zinc, calcium, iodine, selenium, sulphur, copper, fluorine and chromium.
• Chicken wings are mostly free from carbohydrates.
For an example, 100 grams of cooked chicken wings contain almost 20% fat and 30% protein contents. You should consider chicken wings as a high-calorie and high-protein food, which is an efficient energy source for a healthy life.
Is it OK to buy frozen chicken wings? People often remain in a dilemma whether they should go for buying frozen chicken wings from the supermarket or the fresh ones from the local butchers' shops. Let me tell you both are equally healthy. Consumption of frozen chicken pieces is no less healthy than the fresh ones. They make a good alternative for the red meat. In fact, frozen chicken wings packets are often available at better cheaper prices. They can be preserved for longer times too. If you are worried of consuming frozen food then remember that there are a lot of food items you eat regularly by keeping them in the refrigerator. Even the extra fresh chicken pieces also go the freezer to be cooked on the next day, right?
Health benefits of frozen chicken wings: Whether it is frozen or not' you cannot underestimate the tremendous health benefits of chicken wings. Just remember to consume it by cooking properly. In this way, it can add a therapeutic value on metabolic disorders related to diabetics and the patients of gout and arthritis.
Doctors and nutritionists often recommend a regular consumption of chicken wings to those who are suffering from hypertension, atherosclerosis, heart disease and stroke, for its therapeutic nutritional value. In fact, every mature person is advised to have chicken diet for a healthy living. A moderate consumption of frozen chicken wings is able to offer significant health benefits. Let's have a glance –
• Helps body to recover from surgical after effects, fractures and injuries
• Treats neurological disorders, neuritis and depression conditions
• Helps to increase haemoglobin level in the blood
• Helps to grow new cells
• Boosts immunity level
• Improves nail, hair and skin health
• Inhibits the formation of free radicals in the blood
• Fights cancer forming activities in the body
• Stabilizes brain functionality
• Benefits reproductive health
• Advances the growth of connective and cartilage tissue
• Helps in regulating blood glucose levels
Any reputed frozen chicken mid wings exporter can offer you high quality food products which are healthy to consume. So, remember to buy frozen chicken pieces from reputed dealers only.